Telstar High School is looking for a high school alpine coach for this coming season. If anyone is interested, please contact Gail Wight at
wightg@sad44.org
or 824-2136 x 1304. Thank you!
Telstar High School is looking for assistant coaches for the girl's and boys basketball team for this season. If you have any interest, please contact Gail Wight at 824-2136 x 1304 or email her at
wightg@sad44.org
for more information. Thank you!

Our Week 2 and Week 3 Reading Challenge winners were recognized this afternoon. Week 2 winners were: Kinsley, Clio, Jameson, Nova, Amelia, Addy, Kallie, and Karsen. Week 3 winners were: Kinsley, Delaney, Jameson, Nova, Amelia, Sophia, Addy, and Ayva.
We are hoping to get as much of the community out to support this family filled fun day following the inspiration of Frankie DelDuca of Telstar and Team USA. Hope to see you all there as participants or cheering spectators alike!! Please help spread the word and happy building!!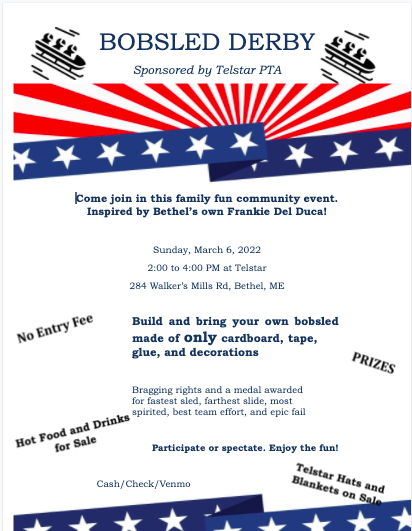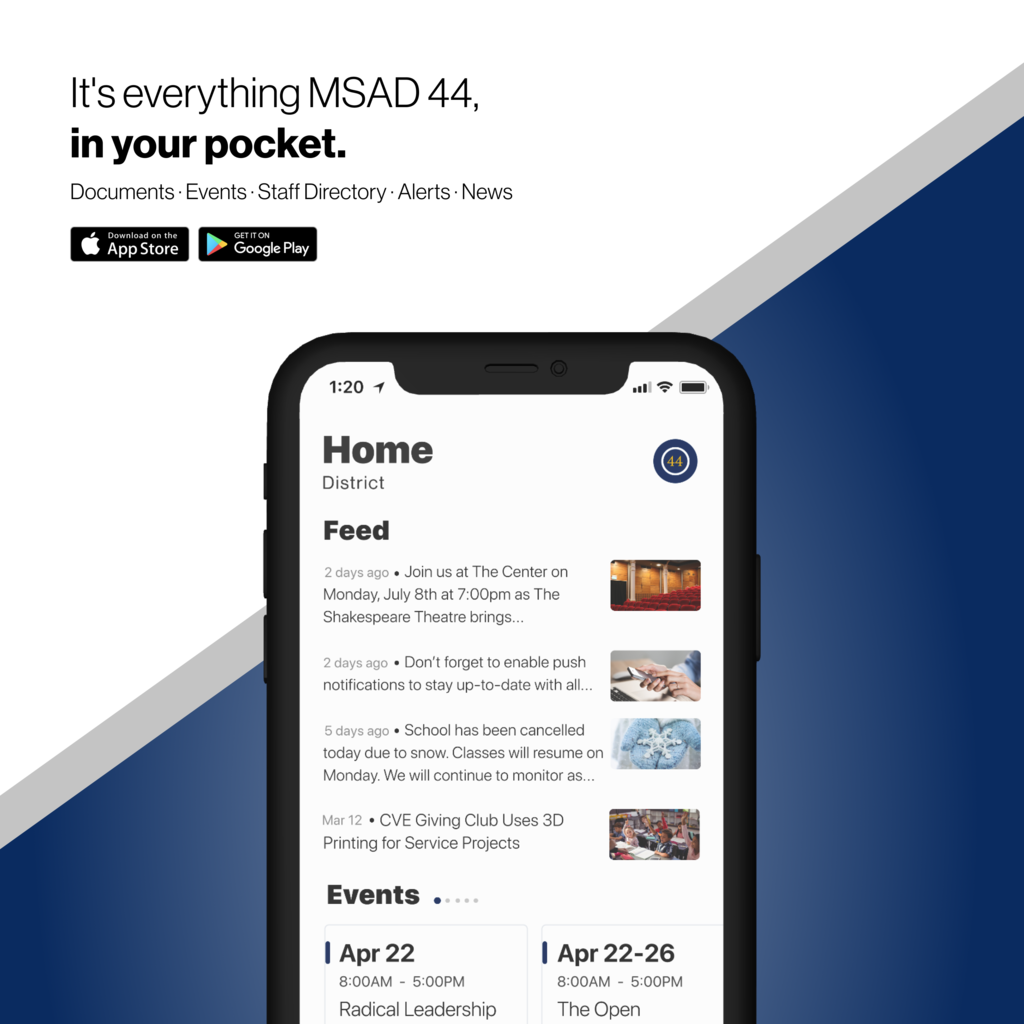 MSAD #44's Annual Child Find Notice - MSAD #44 has a legal responsibility under the Individuals with Disabilities Education Act to locate and identify all school age children (ages 5-22) within the district who may require special education services due to an educational disability. This includes students who are attending public and private schools, and who are homeschooled. Children may be eligible for special education under the following disability categories: Autism, developmental delay, emotional disturbance, multiple disabilities, other health impairment, specific learning disability, speech or language impairment, visual impairment, hearing impairment, deaf-blindness, orthopedic impairment, traumatic brain injury, and intellectual disability. If you have a school-age child or know of a child residing within MSAD #44 who may have an educational disability and may need special education services please contact Jeanne Cordeiro, Director of Special Services, at (207) 824-2136 ext. 1309. If you have a child between the ages of 3-5 who you suspect may have a disability that requires special education services, please contact Child Development Services (CDS) Opportunities in Oxford at (207) 743-9701. Full Notice here:
https://5il.co/xe6e